Our Assessment Products
PXT Select™
The PXT Select™ was designed to make the very human decisions about hiring both simpler and smarter. The PXT Select™ is a unique selection assessment that fills the gap between the resume and the interview and answers the three critical questions when considering an individual for any position. "Can they do the job?" which is a function of their cognitive (thinking) abilities, "Will they do the job?" which is a function of their occupational interests, and "How well will they work with others?" which is a function of their core behavioral traits. The PXT Select™ helps organizations:
Get a clear picture of candidate's thinking style, behaviors, and interests, giving you a meaningful edge in making the right hiring decision.
Start the selection process on the right foot. Explore an expanding library of job functions to which you can compare candidates.
Interview with confidence! Ask tailored questions and keep an open ear for "what to listen for" based on a candidate's assessment results.
Identify ways to enhance performance and maximize an individual's contribution to an organization.
Match people with positions in which they'll perform well and enjoy what they do.
Reduce turnover and boost employee engagement which results in happier employees!
Having the right people in the right jobs is truly powerful. PXT Select™ not only helps you find the right people, but also helps you shape the overall employee experience. PXT Select's suite of reports helps you select, onboard, coach, and develop employees to reach their full potential. The following reports are available at no additional cost when an individual completes the PXT Select™:
Comprehensive Selection Report – Is the candidate a good fit? This powerful report helps you make smarter hiring decisions with confidence. Featuring tailored interview questions and tips on "what to listen for" with each candidate, this report gives you a meaningful edge in your hiring process.
Multiple Positions Report – Which positions might be best for a particular individual? Compare a candidate or employee to multiple jobs in your organization.
Multiple Candidates Report – Make hiring decisions with ease. Compare multiple candidates for a single position.
Performance Model Report – Understand the range of scores and behaviors for the position you're trying to fill. Learn about the ideal candidate for that role.
Team Report – See how a potential candidate fits an existing team or address your current team's dynamics and strengths.
Manager-Employee Report – Help managers discover how they can work more effectively with their employees.
Individual's Feedback Report – Candidates can learn from PXT Select as well. This narrative report doesn't reveal scores and is perfectly safe to share with applicants.
Individual's Graph – Are you more of a visual person? The graph illustrates a candidate's results that you can view at a glance.
Coaching Report – Wish you had coaching advice tailored to each employee? This report gives you exactly that and more.
The Human Side of Selection Video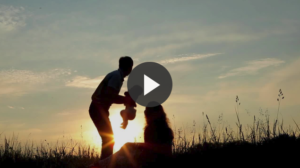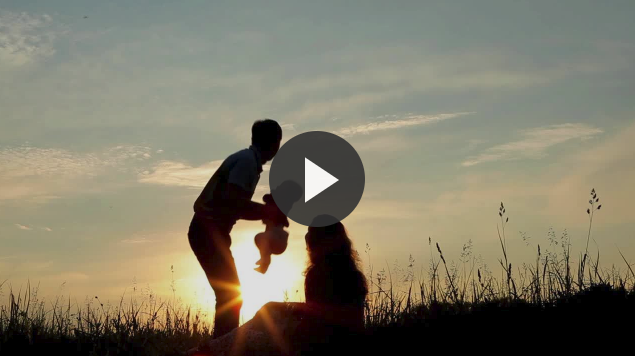 Step One Survey® (SOS)
The SOSII is a brief pre-hire assessment that measures an individual's basic work-related values. It's used primarily as a screening tool early in the candidate selection process. This assessment provides valid insight into an applicant's work ethic, reliability, integrity, propensity for substance abuse, and attitudes toward theft — including property, data, and time.

Checkpoint® (CP360)
The CheckPoint Management System is a 360-degree assessment. It's used primarily to evaluate the effectiveness of your managers and leaders, and helps them identify and prioritize their own development opportunities.

Profiles Sales Checkpoint
Profiles Sales CheckPoint™ is a 180-degree feedback system that helps sales managers evaluate sales people, surface their development needs, and align sales priorities in order to improve sales performance. It provides useful information to support better coaching and communication, leading to higher sales person productivity and satisfaction, and lower turnover.

Profiles Sales Assessment™ (PSA)
The Profiles Sales Assessment™ (PSA) measures how well a person fits specific sales jobs in your organization. It's used primarily for selecting, onboarding, and managing sales people, and account managers. The job modeling feature of the PSA is unique and can be customized by company, sales position, department, manager, geography, or any combination of these factors.

Customer Service Profile™ (CSP)
The Customer Service Profile™ (CSP) measures how well a person fits specific customer service jobs in your organization. It is used primarily for selecting, onboarding, and managing customer service employees. We have a general industry version of this assessment as well as vertical specialties in hospitality, healthcare, financial services, and retail.

Profiles Performance Indicator™ (PPI)
The Profiles Performance Indicator™ is a DISC-type assessment that reveals aspects of an individual's personality that could impact their fit with their manager, coworkers, and team as well as their job performance. It is primarily used for motivating and coaching employees, and resolving post-hire conflict and performance issues.

Online Skills Assessments
We provide comprehensive assessments to measure essential knowledge and skills. Our skills assessments cover: information technology, software skills, computer literacy, clerical skills, call center skills, accounting and finance, medical, nursing, legal, industrial, retail, food services, staffing, and human resources.

Pathway Planner™
The Pathway Planner™ is an in-depth career assessment test you can use as an educational and career planning tool to help you discover what career possibilities best suit you. Research shows when you find the right career match, your probability for success and satisfaction increases dramatically.