Jim McKelvey, Principal of Great Lakes Profiles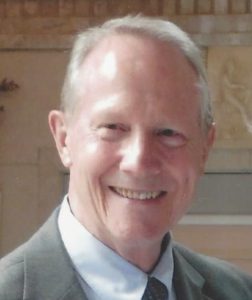 Jim is the managing principal of Great Lakes Profiles, Inc., a talent management and leadership development firm founded in 1991 specializing in assessments for the selection, development, and retention of top performing employees.  In collaboration with their partners they also provide training, coaching, and consulting services.  Over the years Jim and his team have helped organizations make great decisions regarding their human capital.
Previously Jim spent more than 25 years in manufacturing in both automotive and the special machine tools industry.  He served in a variety of manufacturing, quality control, and human resource positions starting with Ford Motor Company.  He was Director of Human Resources for Bendix Machine Tool Corporation, Director of Quality Improvement for The Cross Company, and Vice President of Materials for both The Cross Company and Giddings & Lewis.
Currently, he is on the Board of Directors for St. Paul of the Cross Retreat and Conference Center in northwest Detroit and is a member of Bravehearts, a men's organization in Lake Orion. He is an active member of both ATD Detroit and Detroit SHRM having served on numerous committees for Detroit SHRM.  He previously was a board member for Transition of Prisoners and served as a member on the Advisory Board for Continuing Education with Bowling Green State University and for TECH REP of Macomb County Community College.
Jim holds a Bachelor of Science degree in Business Education and a Master of Business Administration from Bowling Green State University. He's been certified by The American Production and Inventory Control Society (CPIM) and Sales and Marketing Executives International (CSE) and was a certified "Quality Improvement" instructor with Philip Crosby Associates.  Additionally, he is certified through the Center for Executive Coaching; a program recognized and approved by the International Coach Federation (ICF) and by the Human Resources Certification Institute (HRCI).
Jim and his wife, Katie, live in Lake Orion, Michigan and they have three adult children and eight grandchildren.